I would consider today the first real weigh-in after Whole30. I've been "on my own" with eating for 2 weeks now and this week's weigh-in proves whether or not I learned anything from my experience and made changes that I can live with.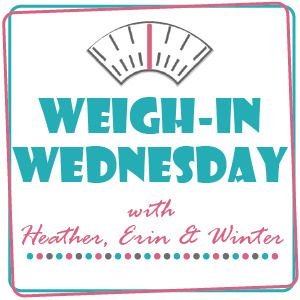 Last Week: 153.8 lbs
This Week: 153.4 lbs
Change: -.4 lbs
I think its freaking awesome. Considering the amount of alcohol that was consumed and how much "good food" wasn't consumed, its a win.
Like I said yesterday, I'm still using the Whole30 as a guide for planning and building my meals. For example, this was dinner last night.
Ground beef, with peppers, tomatoes (Rotel) and a compliant salsa, then I added black beans and corn and we had it over cauliflower rice. We were both full when it was said and done. While black beans and corn are against Whole30 rules, we don't eat enough of either to really cause any problems. At least we think so anyways.
Tucker loved dinner. He ate with us an hour after he had beef stew, cornbread and ice cream at my mother-in-law's.
As for exercising, I said before I started Whole30 that I wanted to do a love handles challenge. Yeah, that didn't happen. I should probably start that soon. I go back to the doctor next Thursday and I am hoping and praying that I get released to at least start walking. I need to move my bod more than I do on a daily basis. We are toying with the idea of taking our bikes camping next weekend so I could probably do that if I am unable to walk.
I really can't wait to see what happens to my body and weigh loss progress when I can start mixing these healthy eating habits with exercise. I think it will still be a slow process, but more rewarding.